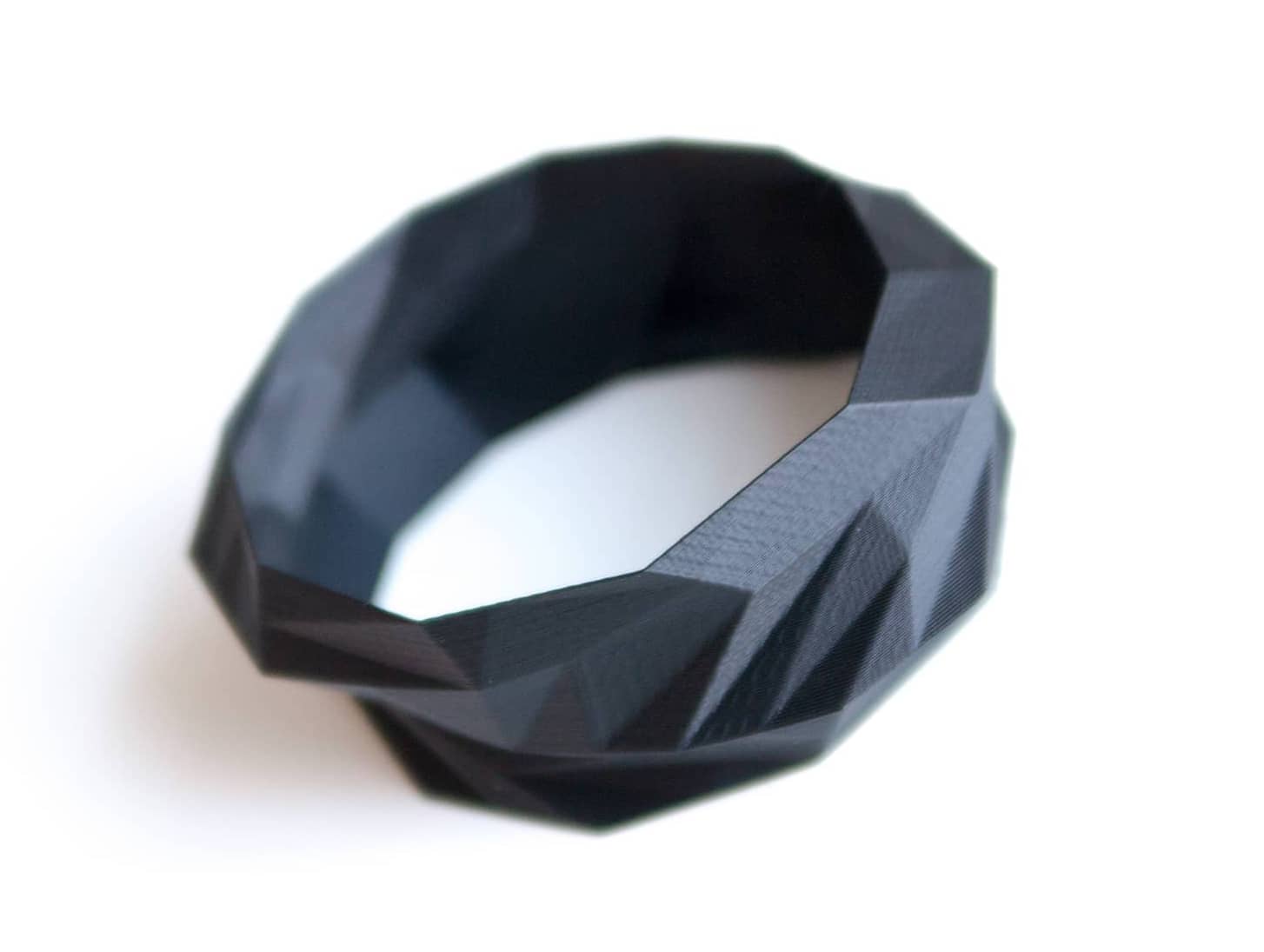 Poly is a light weight bracelet, which you almost won't notice while wearing it.
By not feeling any wheight on your arm the bracelet is comfortable to wear but still a statement on your wrist.
The design of POLY was made possible by the freedom of 3D printing and is manufactured by demand.
It comes in the colour mat black and is available on request.