Our design combines functionality and beauty. Guaranteed.
We design products and spaces with a view to the future and the changing world.
New realities create new design.
After a one-year degree course at the Bergische Kunstschule, Alexander Rehn began studying interior design at the Academy of Fine Arts Munich, graduating in 2010 with a focus on furniture design.
After completing his degree, he worked for his former professors in their design studio in Zurich, Switzerland.
In 2012 he founded the Alexander Rehn Design Studio, based in his hometown of Munich, Germany.
From 2012 to 2015, he was an Assistant Professor of Product Design at the Academy of Fine Arts Munich.
We are a young team of product designers and interior designers with expertise in sketching, design, model making, 2D drawing, 3D CAD and visualization.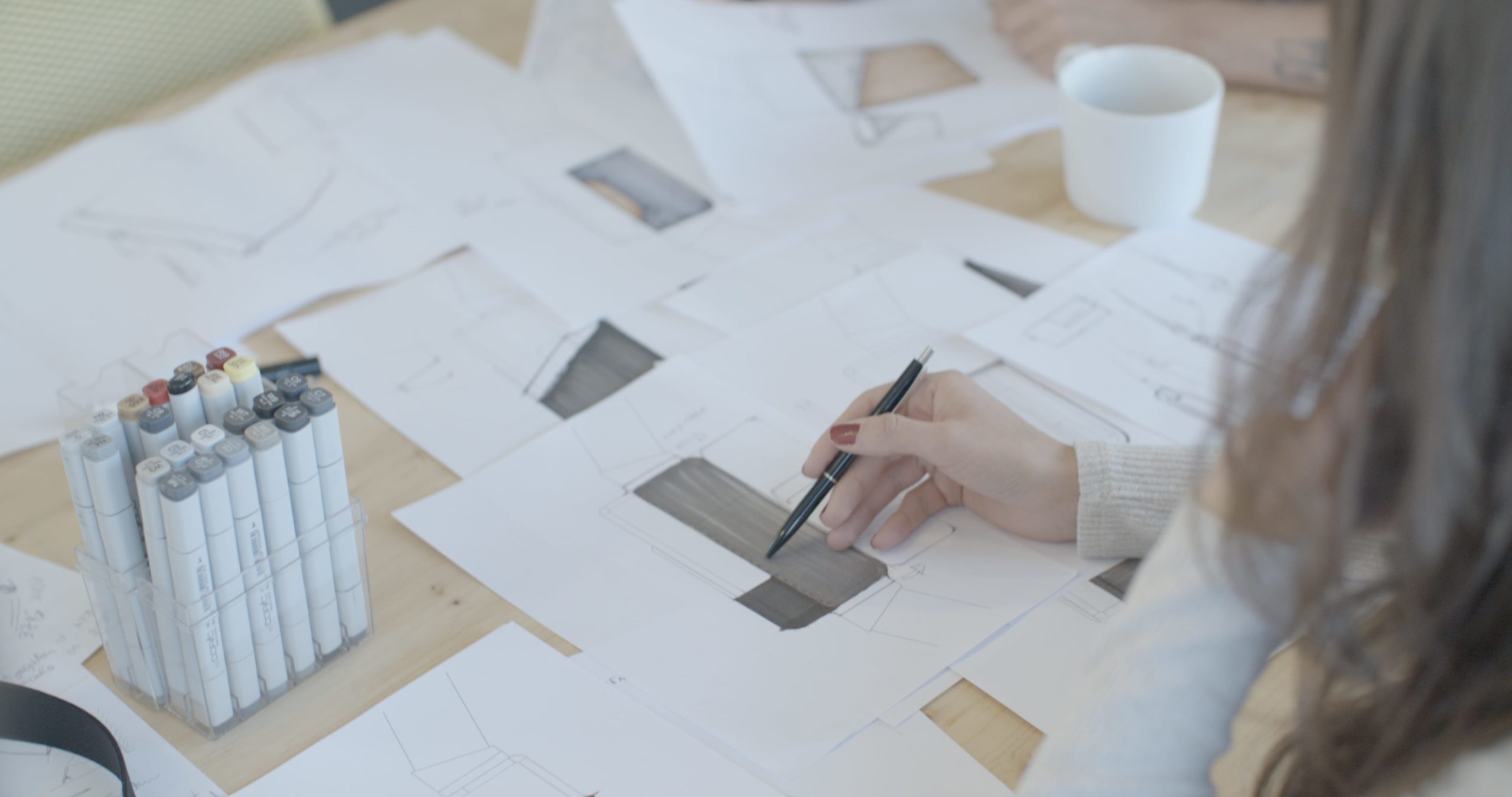 2020-2016
2020    ROCCA stool, Stockholm Furniture Fair, Stockholm, Schweden
2019     Belt of Galaxy, Samsung Developer Conference, San Jose, USA
2019      Alexander Rehn Designstudio, Salone Satellite, Mailand Italien
2017      Marlon Dining Chair, Iconic Awards 2017, Cologne, Germany
2016      Marlon Collection, Kortrijk furniture fair, Kortrijk, Belgium
2016      Marlon Collection, 100% Design, London, Great Britain
2016      Forward Festival, BMW Welt, Munich, Germany
2015-2010
2015      Marlon lounger, IMM Cologne furniture fair, Cologne, Germany
2015      FINN presentation, IMM cologne furniture fair, Cologne, Germany
2014      FINN presentation, Designers Saturday, Langenthal, Switzerland
2014      Salone Satellite, Milan Furniture Fair, Milan Italy
2013      Salone Satellite, Milan Furniture Fair, Milan Italy
2012      The Third Space, Burning Man Festival, Nevada USA
2011       Soap Bubbles, Greutmann Bolzern Designstudio, San Francisco USA
2011       cay, DMY Berlin, Germany
2010      The Third Space, Aqua Vallarta Resort, Puerto Vallarta Mexico
2010      Diploma Thesis Exhibition, Academy of Fine Arts, Munich Germany
2009-2005
2009
The Third Space, Luminaire Lab, Design Miami/Basel, Miami USA
2009
The Third Space, Lothar Fischer Museum, Nuermberg Germany
2009
Kinetic Lightbuoy, Designboom IIDA Green Llife, Incheon Korea
2009
The Third Space, Gallery Aedes, Berlin Germany
2008
Wire Chairs, Designers Saturday, Langenthal Switzerland
2008
The Third Space, Designers Saturday, Langethal Switzerland
2008
The Third Space, Ostrale, Dresden Germany
2008
The Third Space, Pinakothek der Moderne, Munich Germany
2008
SILICONE, Wacker Silicones Headquaters, Munich Germany
2006
Die Blaue Blume, Designers Saturday, Langenthal Switzerland